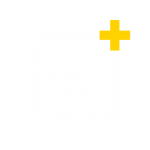 film changes everything
esc films believe in the power of film to create change. To challenge thinking. To transform lives.
We are a film-making company and arts education charity, based in Belfast, specialising in mental health and working with people with multi-complex needs. We are proud to have an award-winning team of experienced film-makers, drama facilitators, animators, writers, producers and designers. We specialise in facilitation, creative development and film production. We build trust with participants and clients to turn their stories into powerful, compelling films.
We create feature films and documentaries. We devise bespoke pieces for clients and deliver high-quality films. We are a registered film-making charity and an accredited ASDAN centre, awarding our participants with educational qualifications. Our expertise is in therapeutic film-making, giving voice to socially-excluded people and people whose voices are unheard.