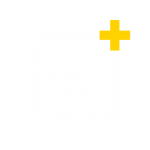 film changes everything
esc films believe in the power of film to create change. To challenge thinking. To transform lives.
We are a participatory arts charity, based in Belfast, specialising in mental health, with an award-winning team of experienced film-makers, facilitators, writers, producers and designers. We work together to make magic happen. We specialise in facilitation, creative development and film production. We build trust with participants to turn their stories into powerful, compelling films.
We are a registered film-making charity and an accredited ASDAN centre, awarding our participants with educational qualifications. 
We believe in the transformative power of creativity based on choice. Our message is simple: own your story – unlock your future.